About us
Fuelled by a passion for antiques, fine furniture and the very best craftsmanship, we design and manufacture turned, carved and gilded window furnishings for top designers and decorators all over the world.
From our Suffolk workshops, we produce an unrivalled selection of designs of finials, a variety of poles, brackets, different hand-turned profile rings, tiebacks, centrepieces and pelmets.
Although our materials are limitless, we specialize in using real woods such as African Mahogany, European Oak, Cherry and American Black Walnut from recognised resources where effective renewal and replanting is guaranteed. (FSC certificates are available on request.)
We do not stain cheaper woods to look like oak or mahogany – we use the real timber every time.
All carving, turning and decoration is hand-crafted by staff who all adhere to traditional methods of production and are dedicated to perfection. Even the rings are hand painted.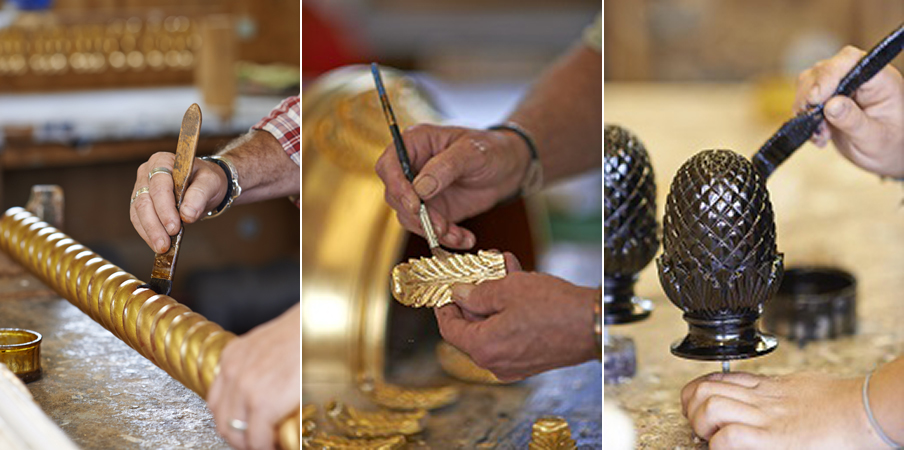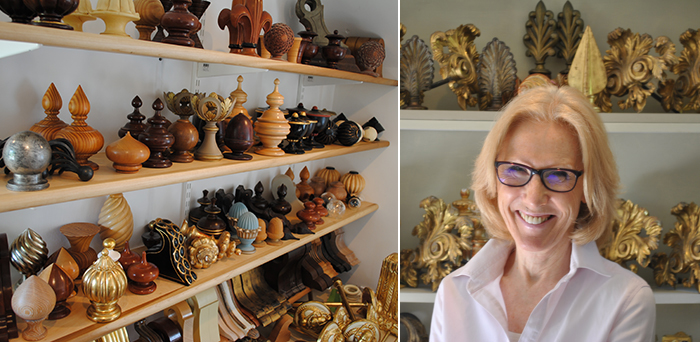 Edward and Patricia Harpley
Edward and Patricia Harpley founded the company in 1991. Although Edward died in 2012, Pat still runs the company and continues to promote quality, historical accuracy and imagination as the cornerstones of the company's work, much of which she designs herself.
Antiques of the future
We pride ourselves on being able to design and manufacture any specialist requirement in any size and in any material. We have helped furnish homes, New York apartment, French Chateaux, Georgian town houses, stately homes and embassies in many countries.