Steel End Bracket
EH1023E & EH1023C
Shown in Antique Gilt finish.
End bracket made in steel to fit any diameter of pole.  Also available as a centre bracket.
Finishes: brushed steel, heat black, matt black or decorative finish.
Can be made to measure to incorporate two or more poles.
Pole diameter
Height
Wall to back of pole
20 mm

26.9 mm

38 mm

190 mm

190 mm

240 mm

60 mm

60 mm

60 mm

50 mm
240 mm
60 mm
63 mm
240 mm
70 mm
76 mm
240 mm
90 mm
Shown below: centre bracket painted finish.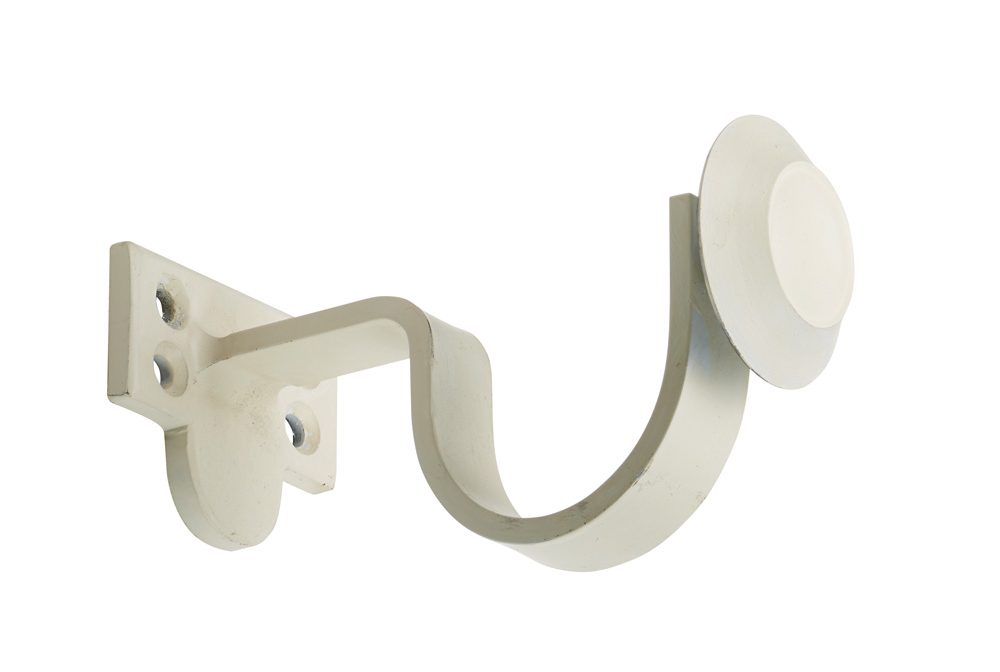 Shown below bespoke steel bracket to fit angled ceiling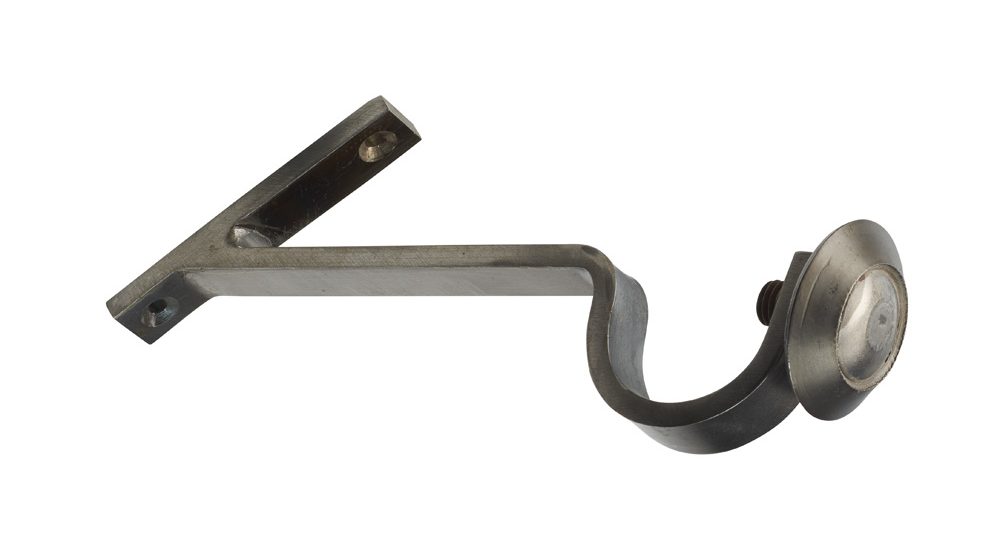 Themes:
Brackets
,
Metal