Garland & Ribbon Pelmet
Shown in Cream and Dutch Metal Leaf distressed.
Based on a French original – this pelmet can be adapted to any specification and finish.
The pelmet is made in wood with an 18mm thick.
Standard external height is 150mm
Standard internal height is 132mm.
The decorative details – Ribbon and Garlands are made in resin.
The top ribbon detail is level with the roof.
The bottom garlands extend 100mm beneath the base.
Other decorative details can be added to this design – for instance Flutes or rosettes. There can be more garlands spaced along the front.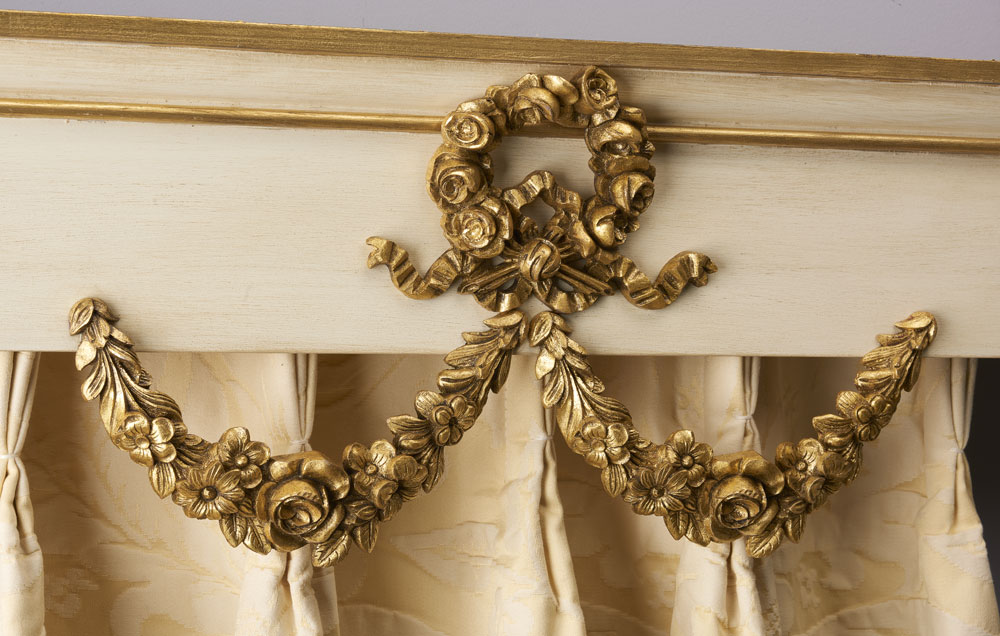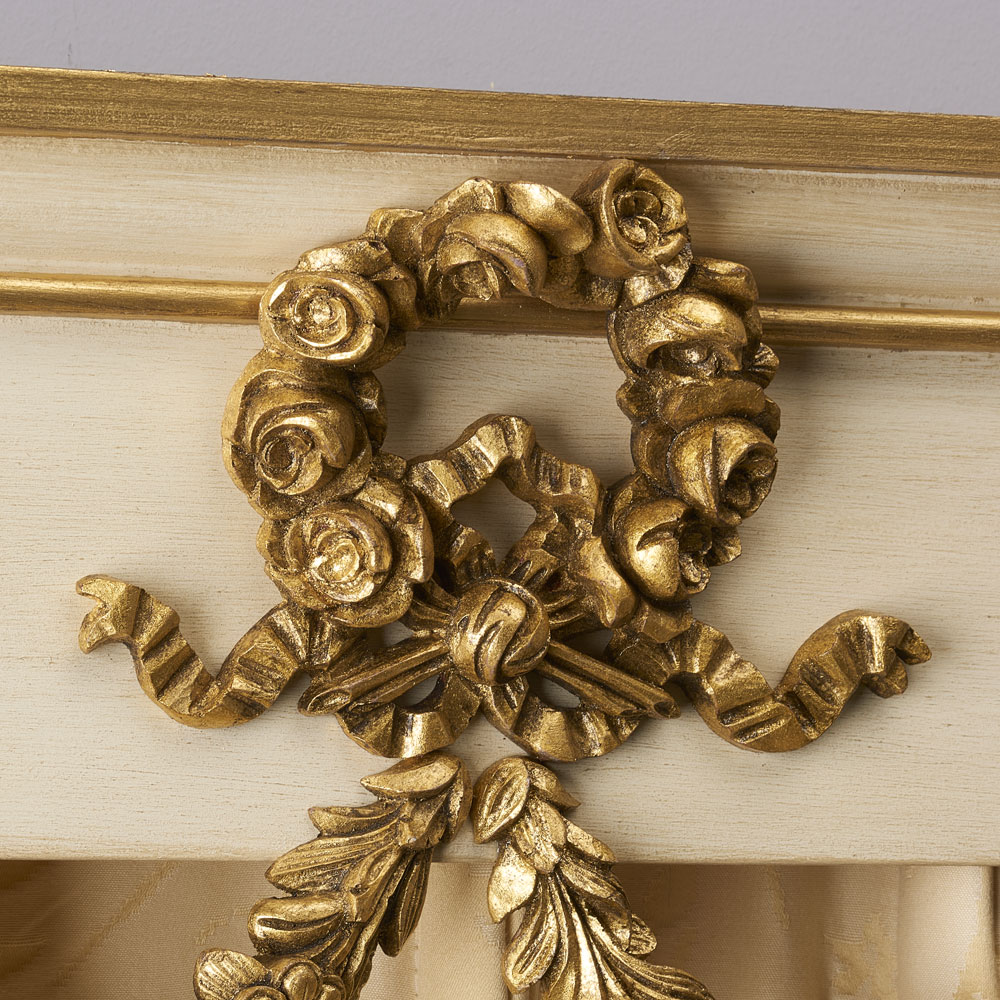 Themes:
Pelmets