Garland & Ribbon Corona
Shown in distressed Dutch Metal Leaf
Based on a French original – this Corona can be adapted to any specification and finish.
The corona is made in wood with a 15mm thick roof.
Standard external diameter is 500mm.
Standard internal diameter is 430mm.
The decorative details – Ribbon and Garlands are made in resin.
The top ribbon detail extends 60mm above the roof.
The bottom garlands extend 90mm beneath the base.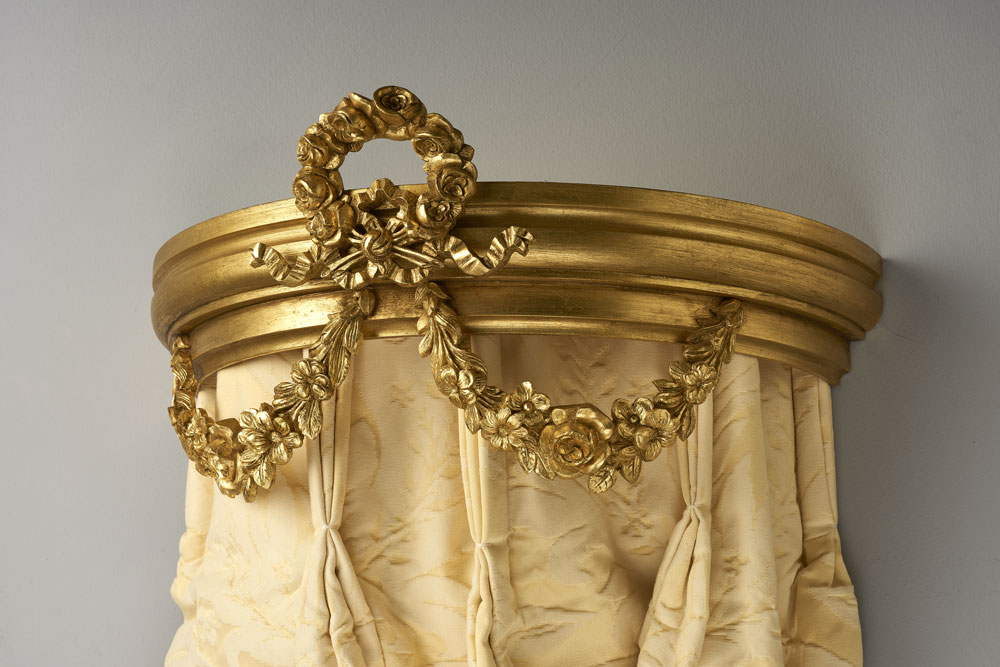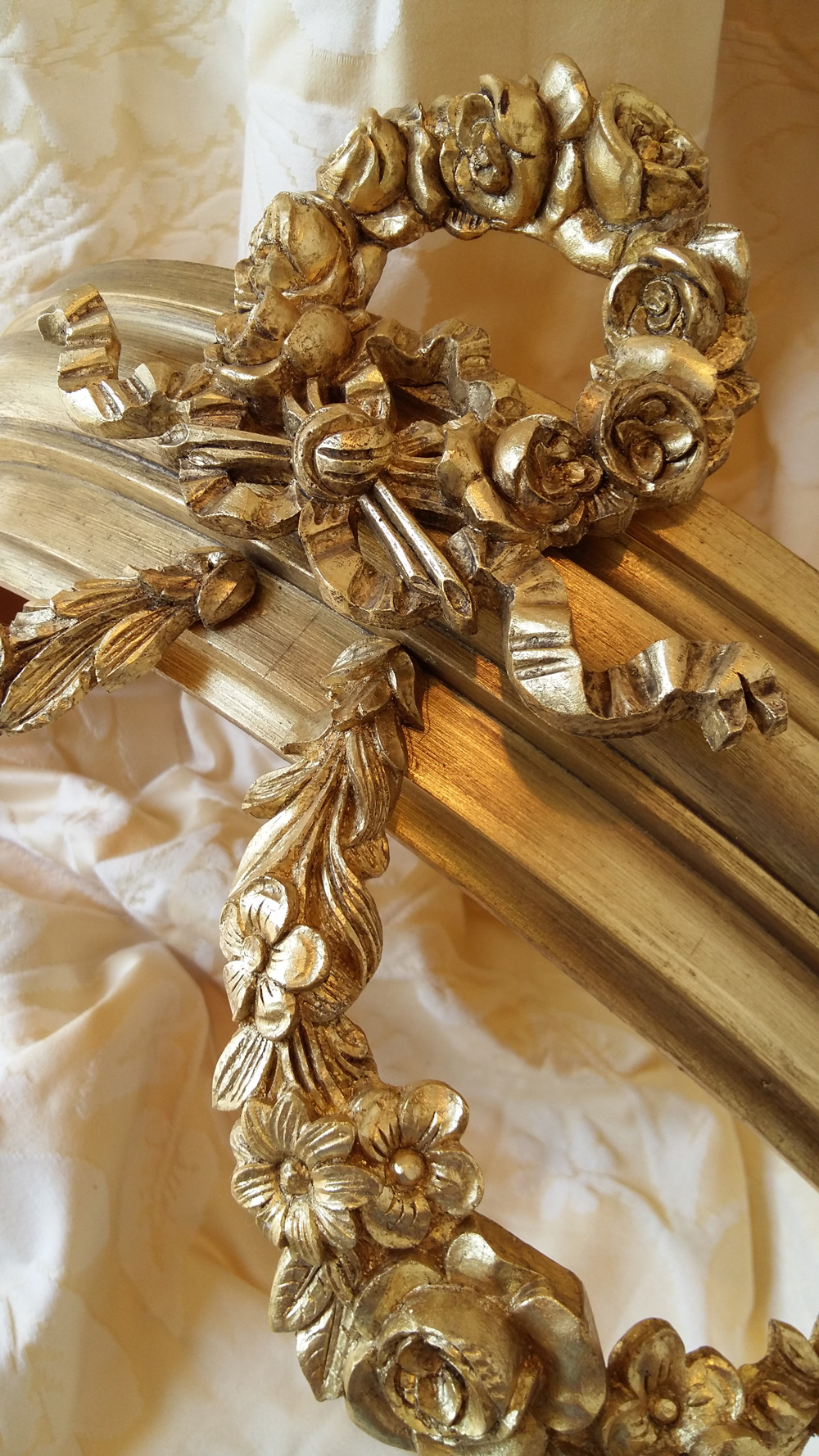 Themes:
Pelmets