FT Weekend – Life & Arts – October 2023
We supplied all the pelmets for the Old War Office – Raffles hotel in Whitehall. The Churchill suite, Raffles suite and various others.
Featured in last week's Financial Times – Saturday edition.
They were the Waterleaf & Sheaf design, in solid Mahogany & gilt decoration.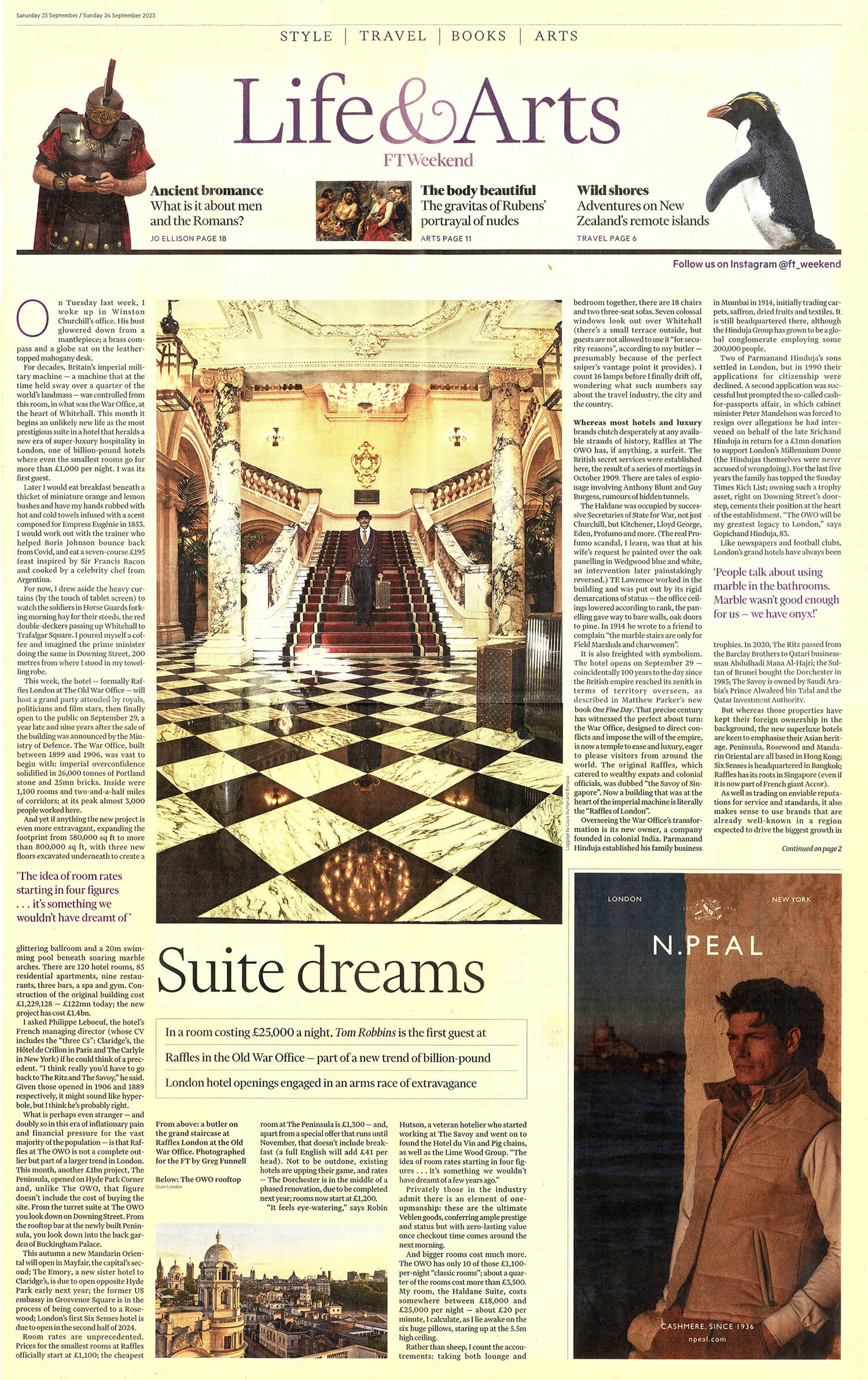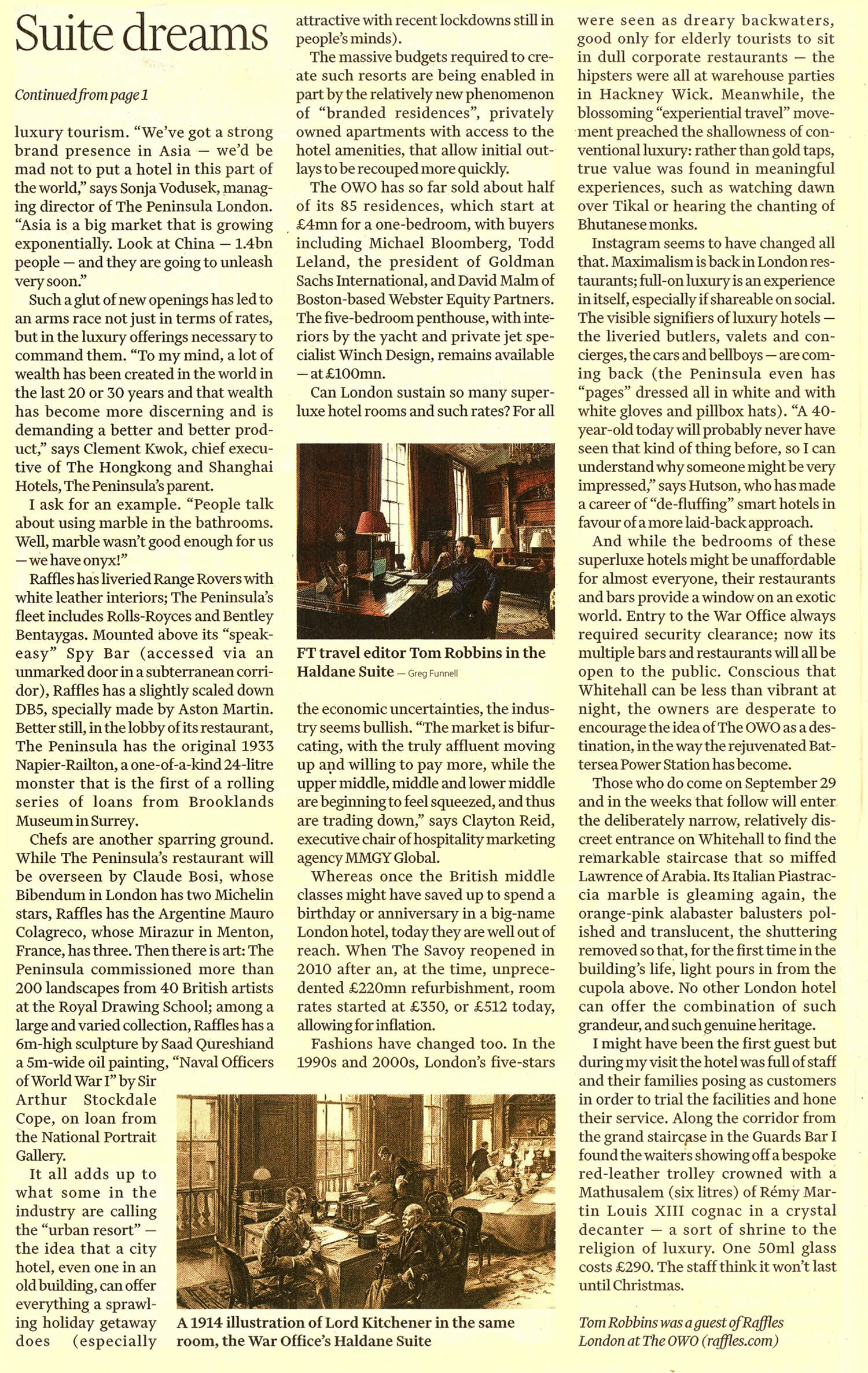 Themes:
Special Commissions