Blenheim Pelmet
Shown on the left : French Gilt with Dutch metal leaf distressed on Oval Waterleaf Paterae and mouldings
The classic design for any situation, made in 4 sizes, with the choice of 4 paterae and 2 mouldings in any combination or size.
Available in the following heights. 150mm – 180mm and 200mm.

Shown above in Silver on Grey with Tudor Rose Paterae and Rope Moulding.
Shown below in natural oak & black.

Variations can be designed to suit any space …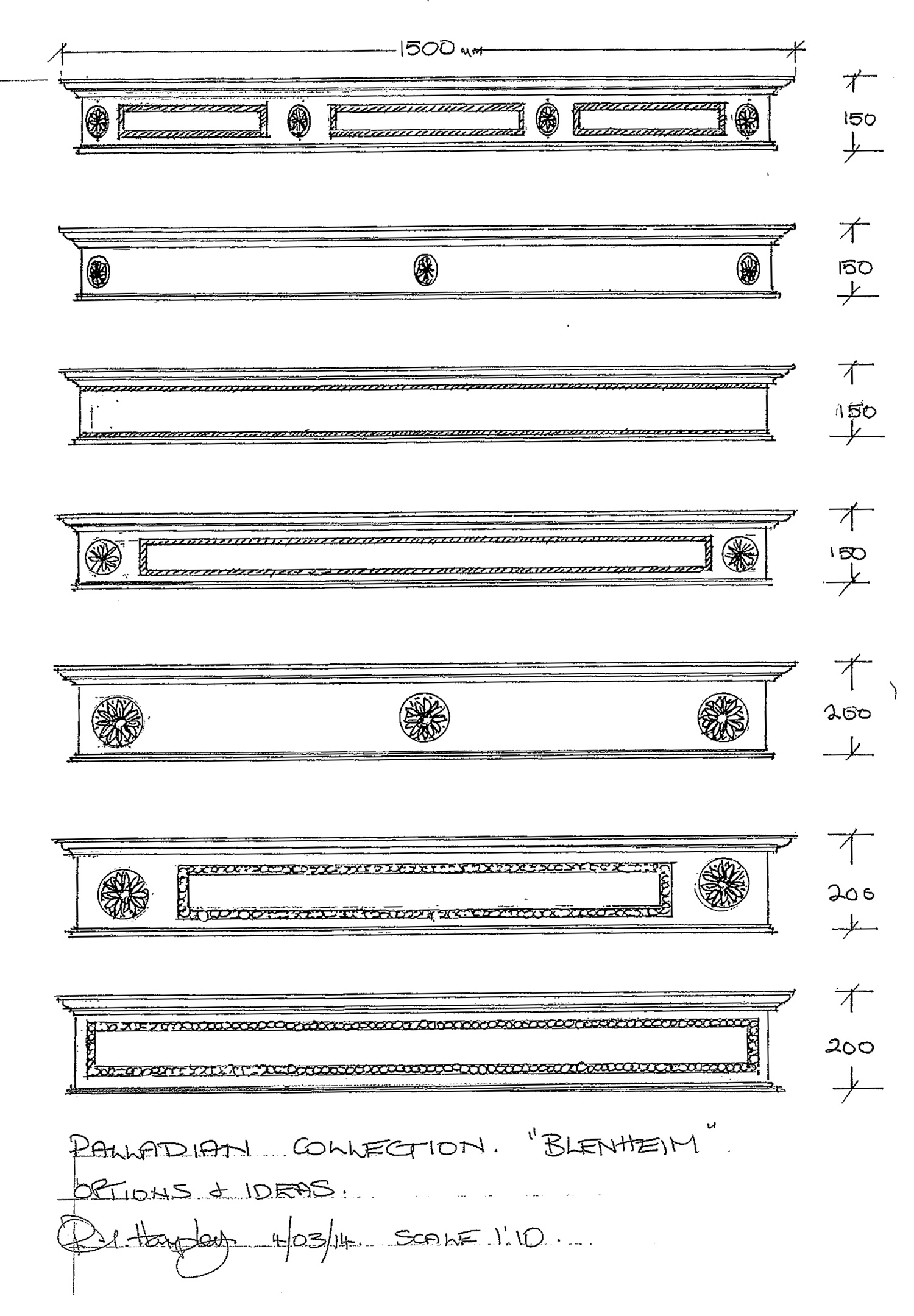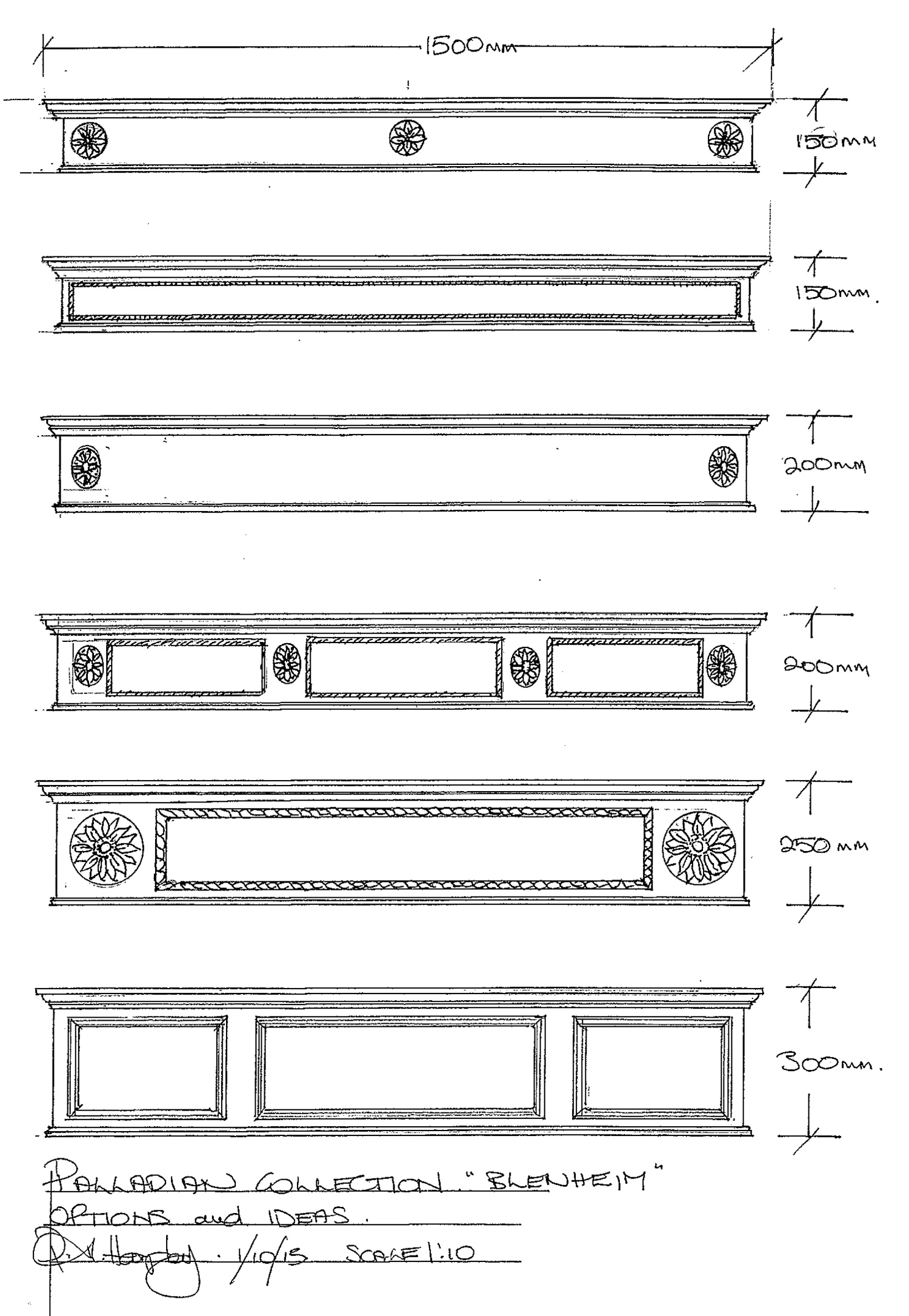 Themes:
Pelmets