Pelmets, cornices and coronae
In any finish, handmade to any size
Our pelmet and cornice collection includes designs by Chippendale, Sheraton and Hepplewhite. All our pelmets are made in wood, with some details in resin where suitable. They can be made to any size and adapted to any situation in any timber or decorative finish. Straight pelmets have a solid roof, for tracks and fixing brackets.
We have 22 pelmet designs in decorative finishes ranging from gold leaf to polished oak. They can also be supplied as testers to go over beds. All the shaped and curved designs are hand carved and have special fittings for swags and curtains (drapes).
Select products by tag (style, finish, family or collection) …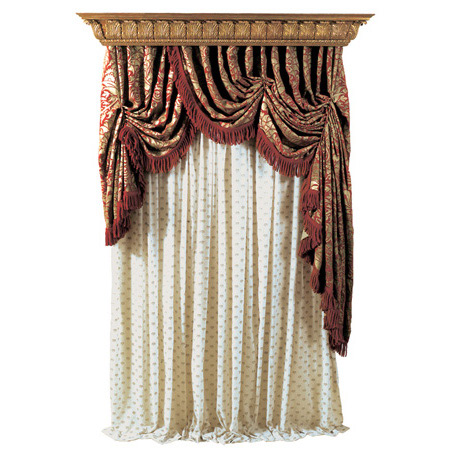 Ogee Acanthus Pelmet
Shown in Gilt on Red
Made to your specification in any timber or decorative finish.
Standard height 180mm.
More in this category